Indywidualna sesja PSYCH-K on-line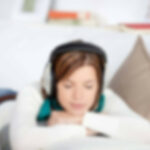 The fact that my events get overbooked regardless of which state does the event occurs in says it all! People just know from their personal experience or from the recommendations of their friends, colleagues or relatives, that my life coaching works and motivates to be and achieve more!
There's Always a Chance to Turn Things Around!
This type of motivational coaching is by far the most effective one! Still, due to a lot of bookings, there's currently a waiting list in order to get to the meeting…
Despite that fact, I always try to free up as much of my own personal time as possible, just to have an opportunity to sit down with one more listener, who's ready to get his life changed for good!